Replacing the timing chain
The timing chain rail decided to commit no life. After leaving the car at the dealer for 8 weeks to no avail, I decided to get my own hands dirty.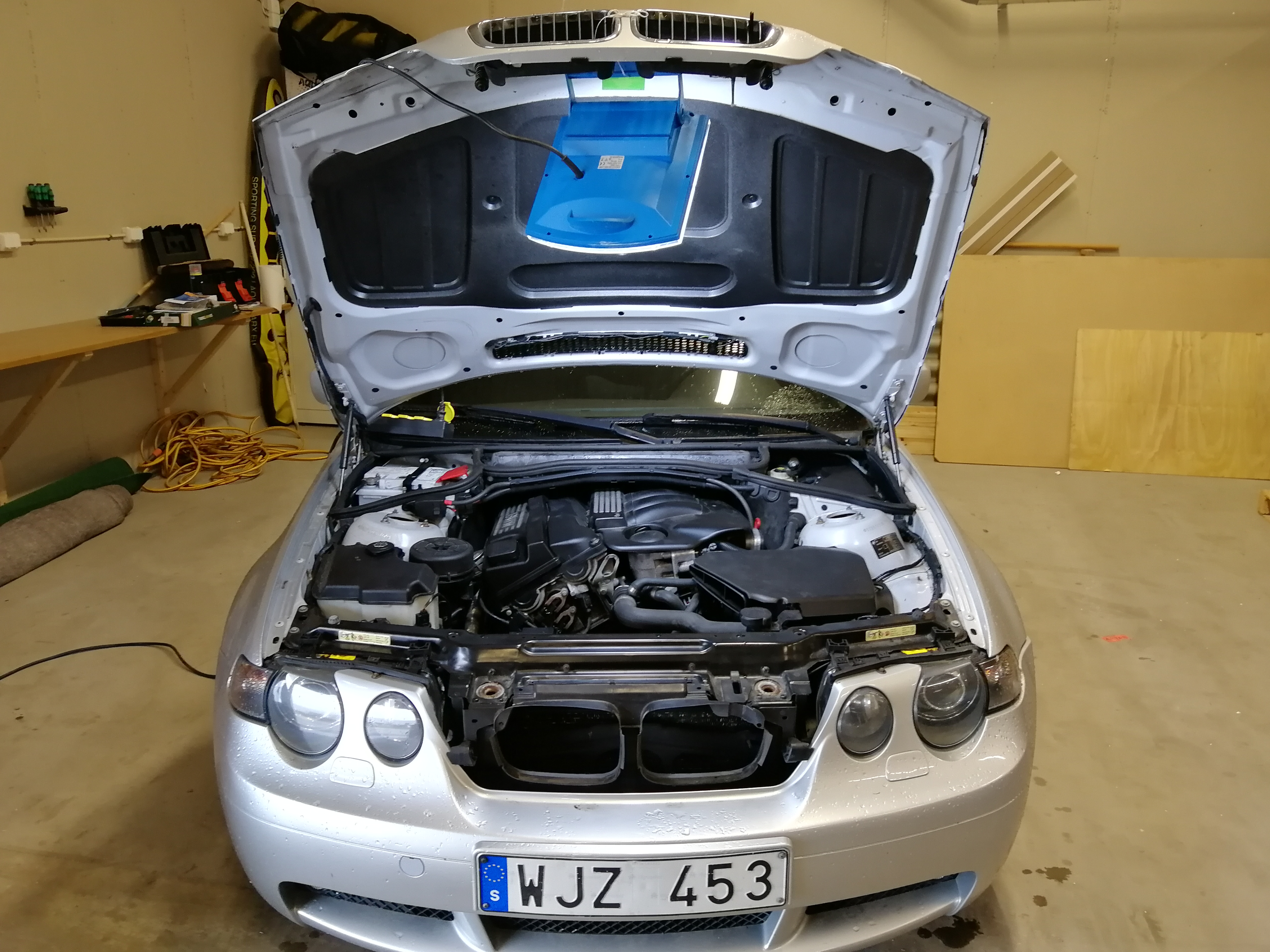 Rocker cover off.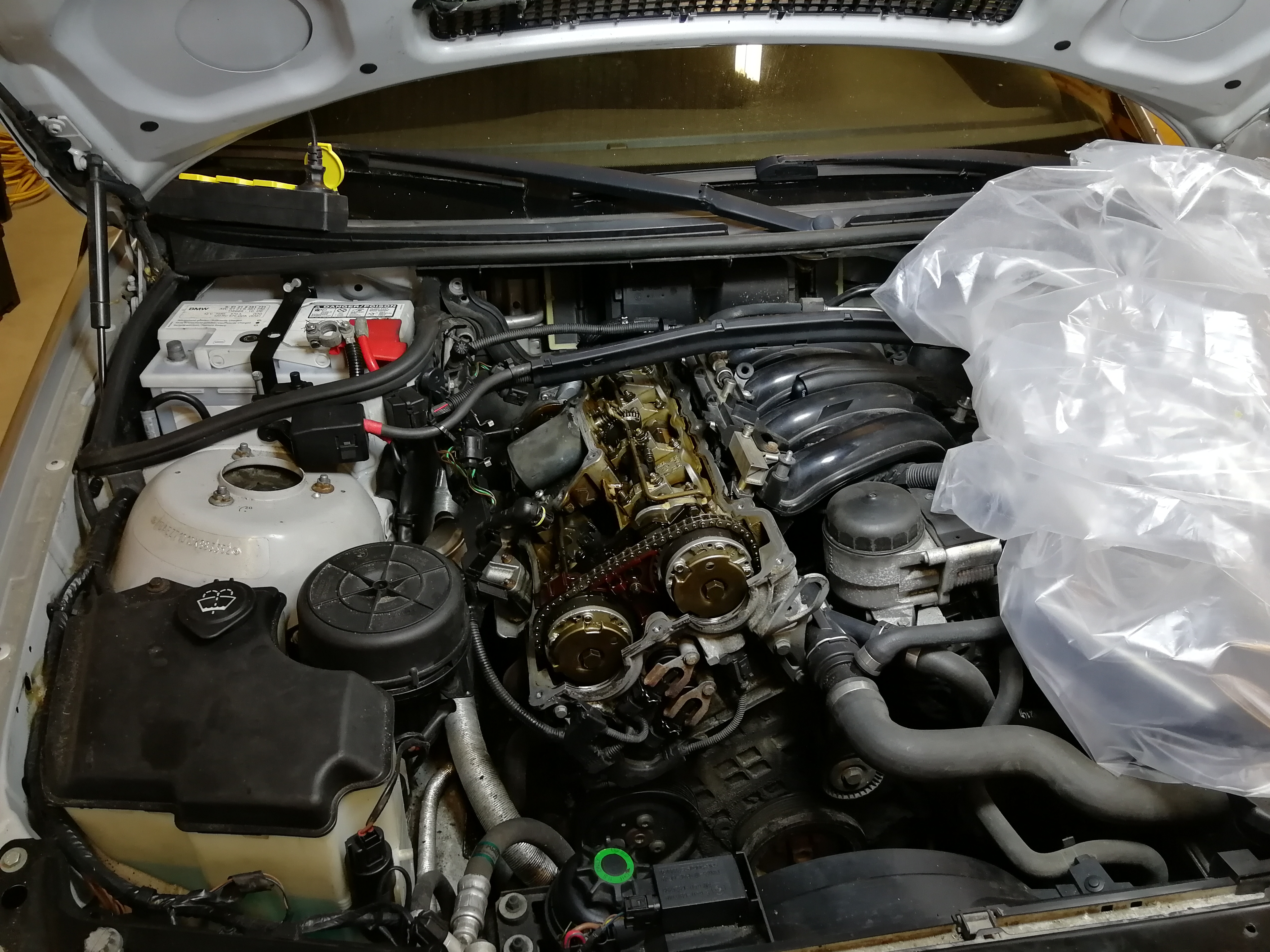 Found lots of plastic pieces in the oil sump, a pretty sure sign of timing chain rail failure.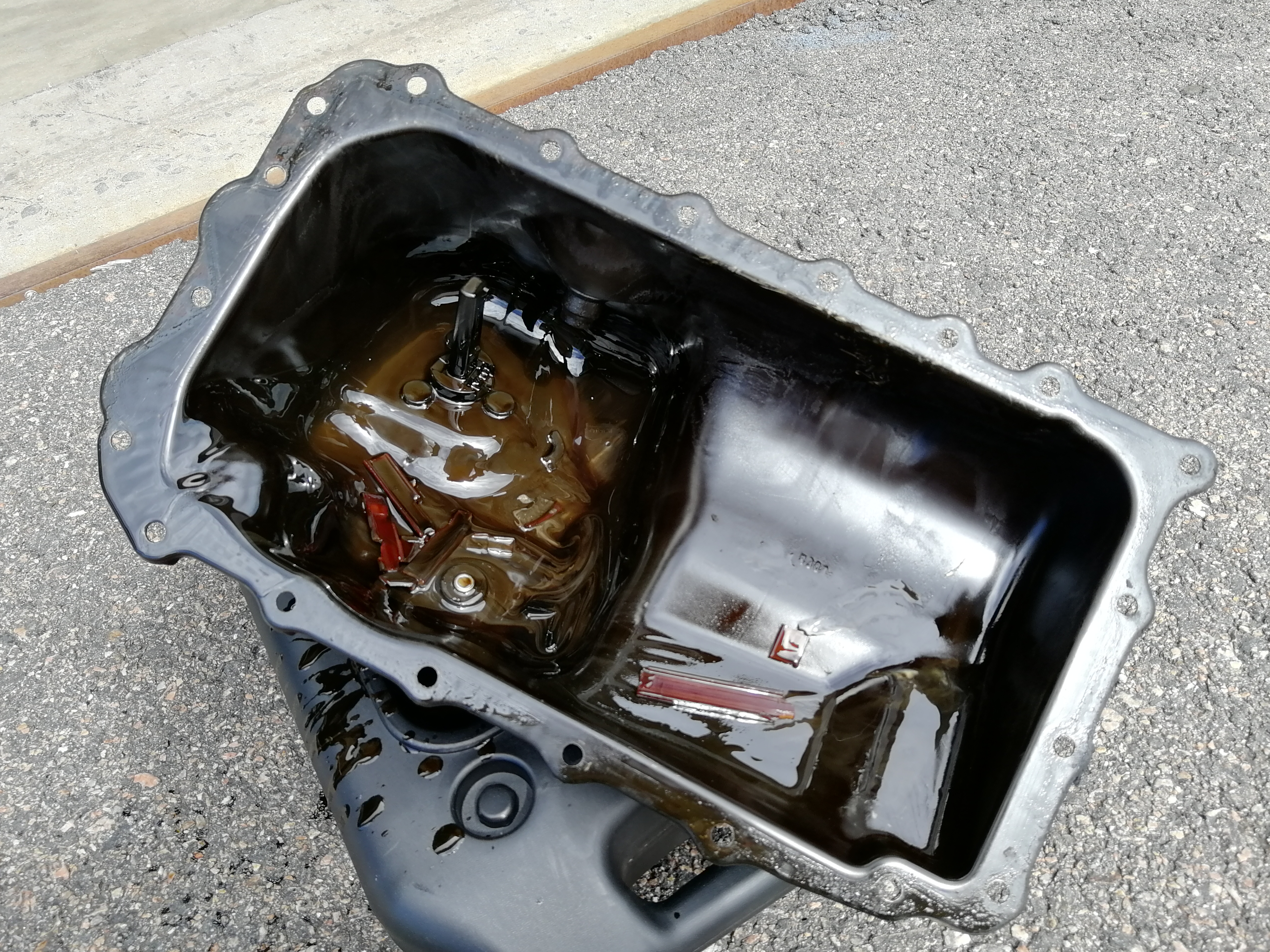 Old and new rails and chain.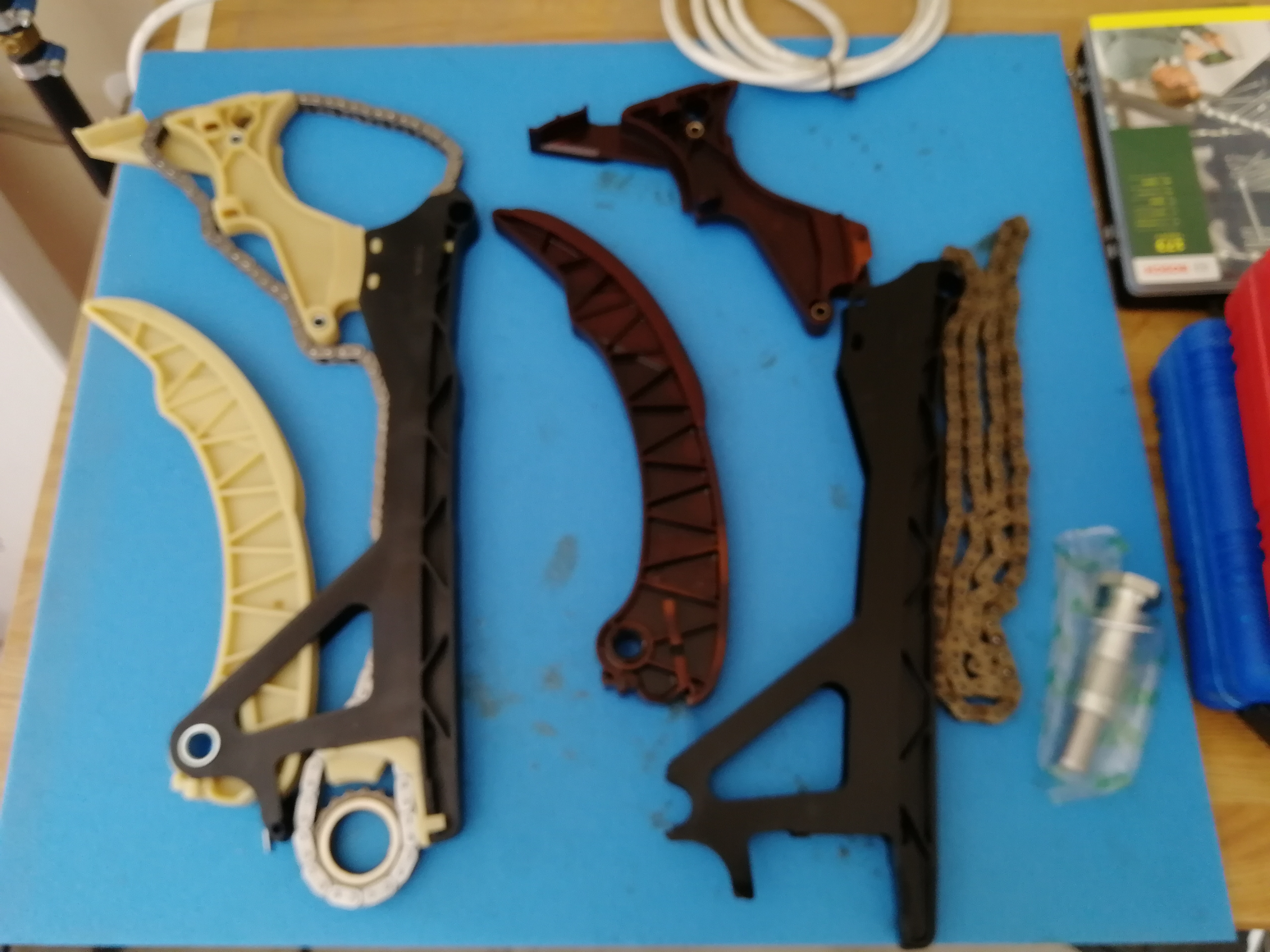 Sport exhaust (muffler)
Slow cars need to compensate with big sound. Also, the old muffler was leaking.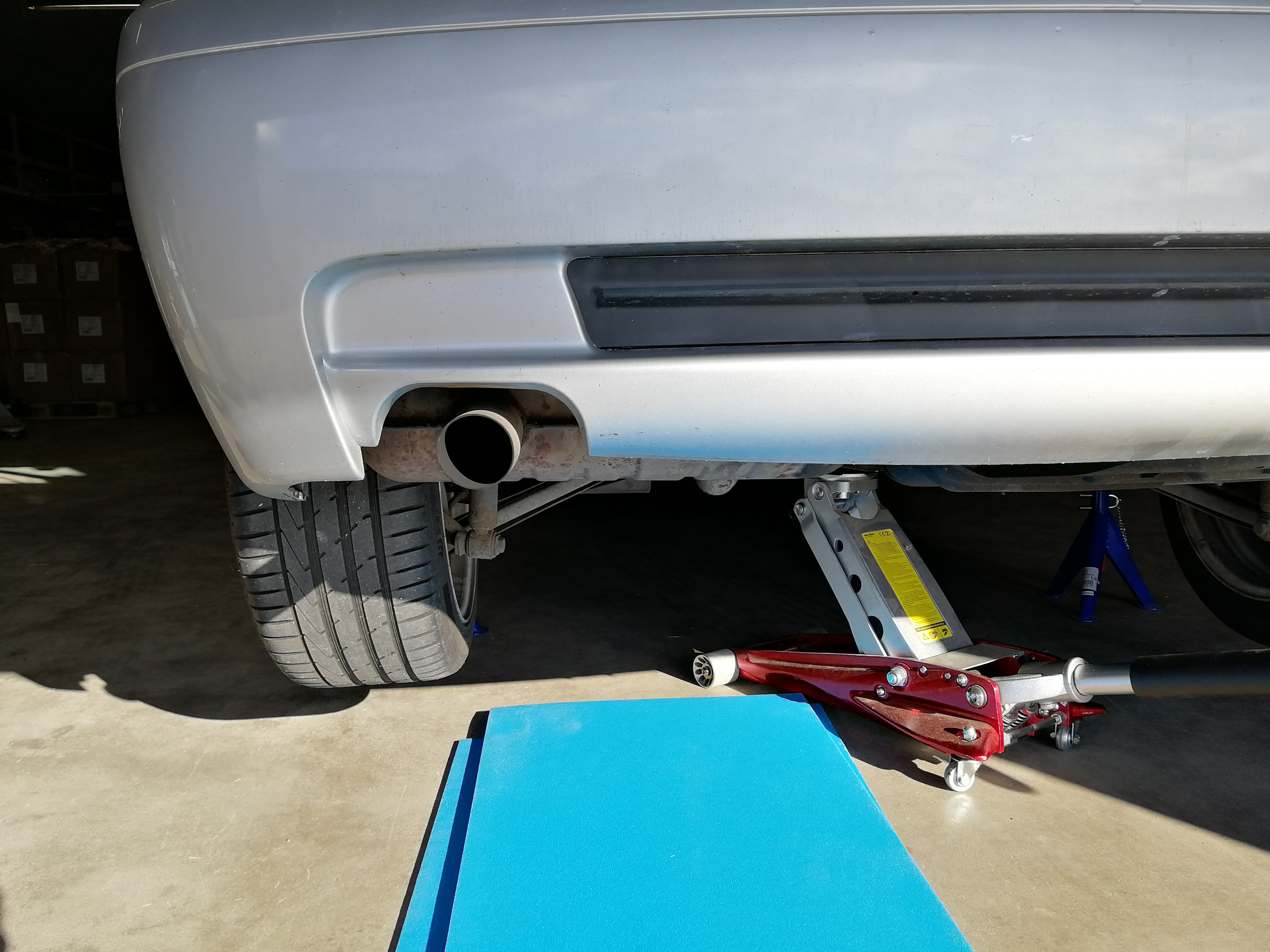 Old vs. new.
Empty space after removing the old muffler with a tiger saw. I recommend getting an angle grinder instead...
Valve stem seal and valvetronic bearing replacement
Top of head with camshafts removed.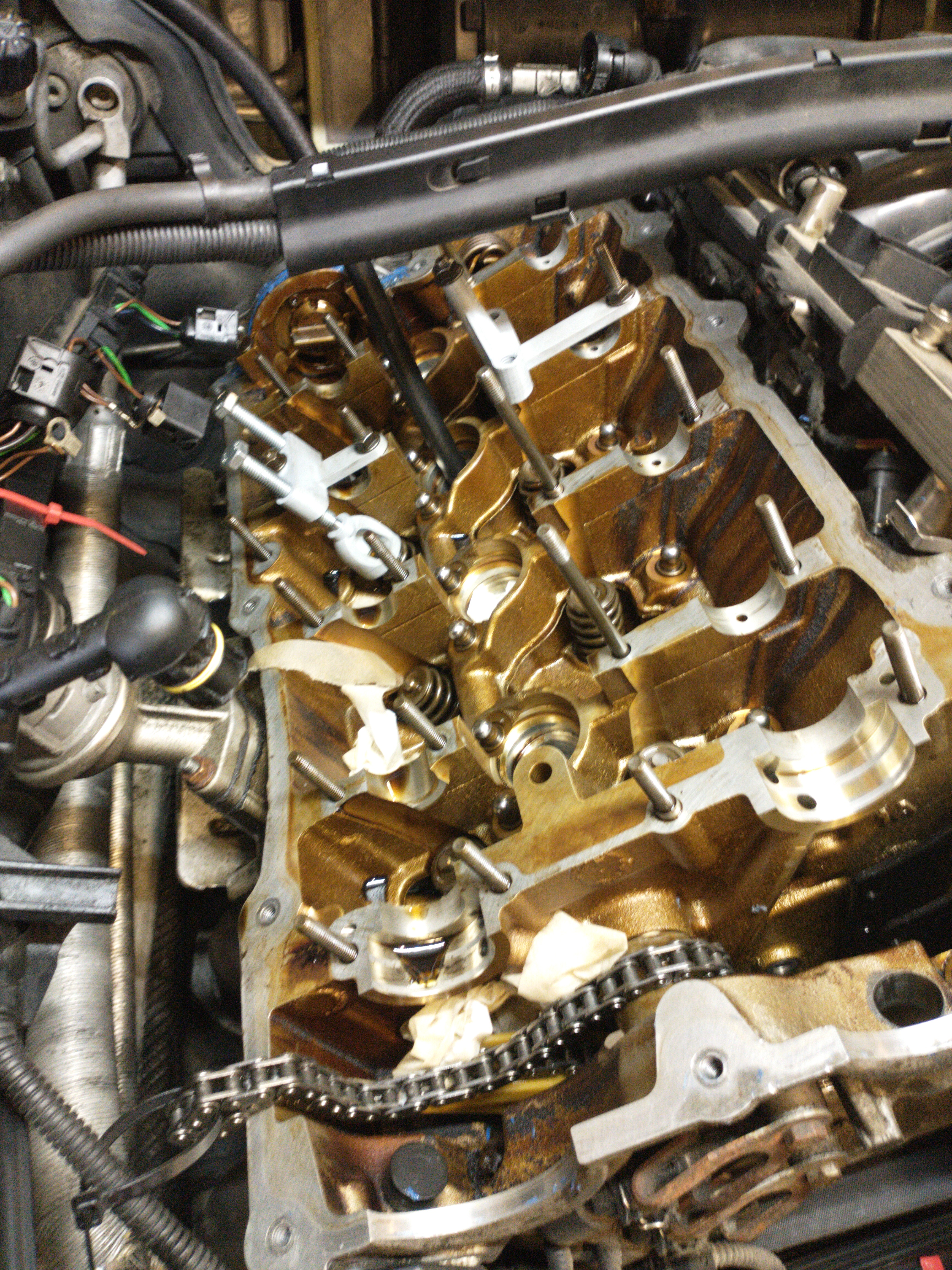 Camshafts, rocker arms and bearing caps.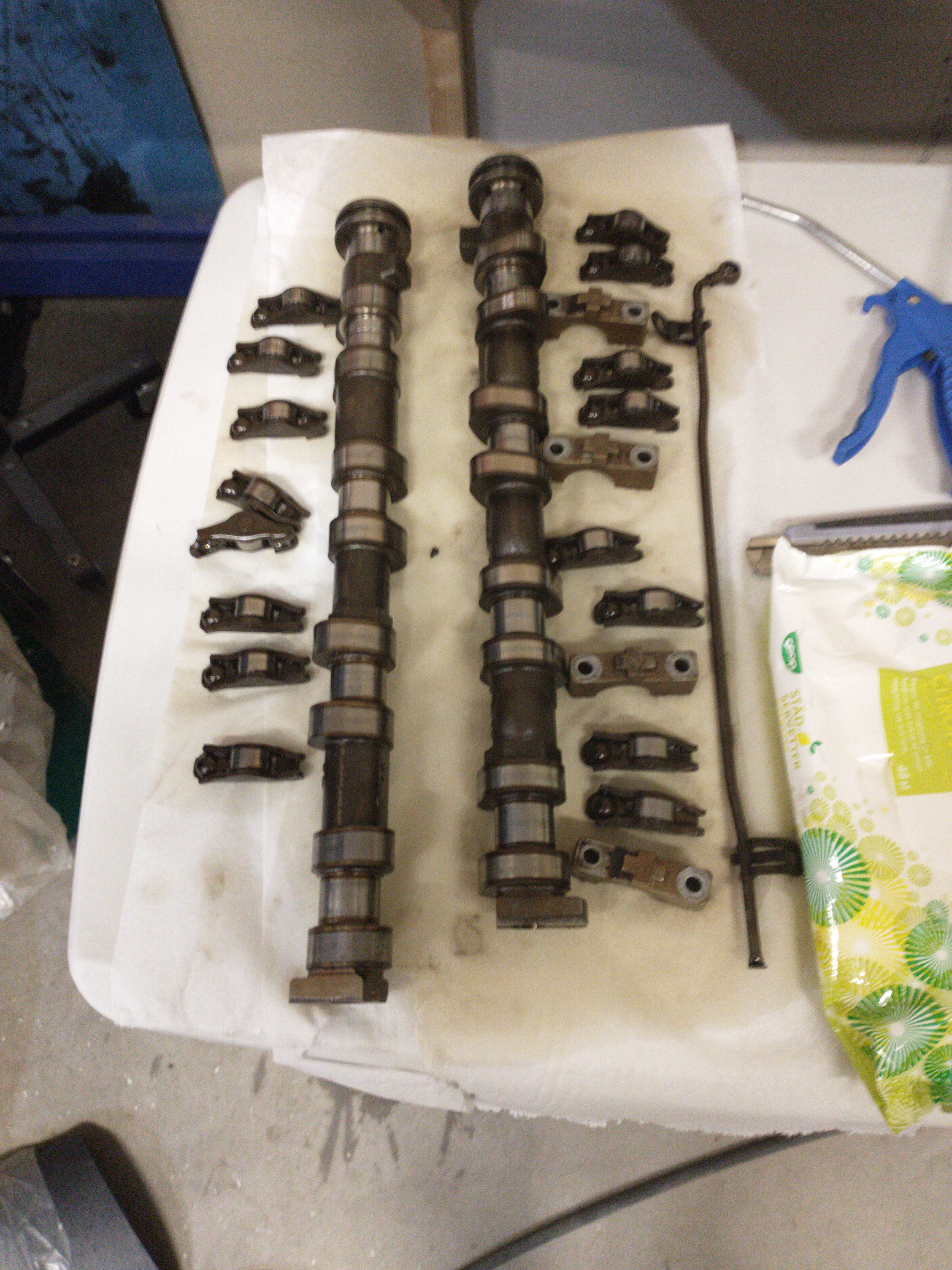 Valvetronic eccentric shaft assembly on vice-mounted special fixture.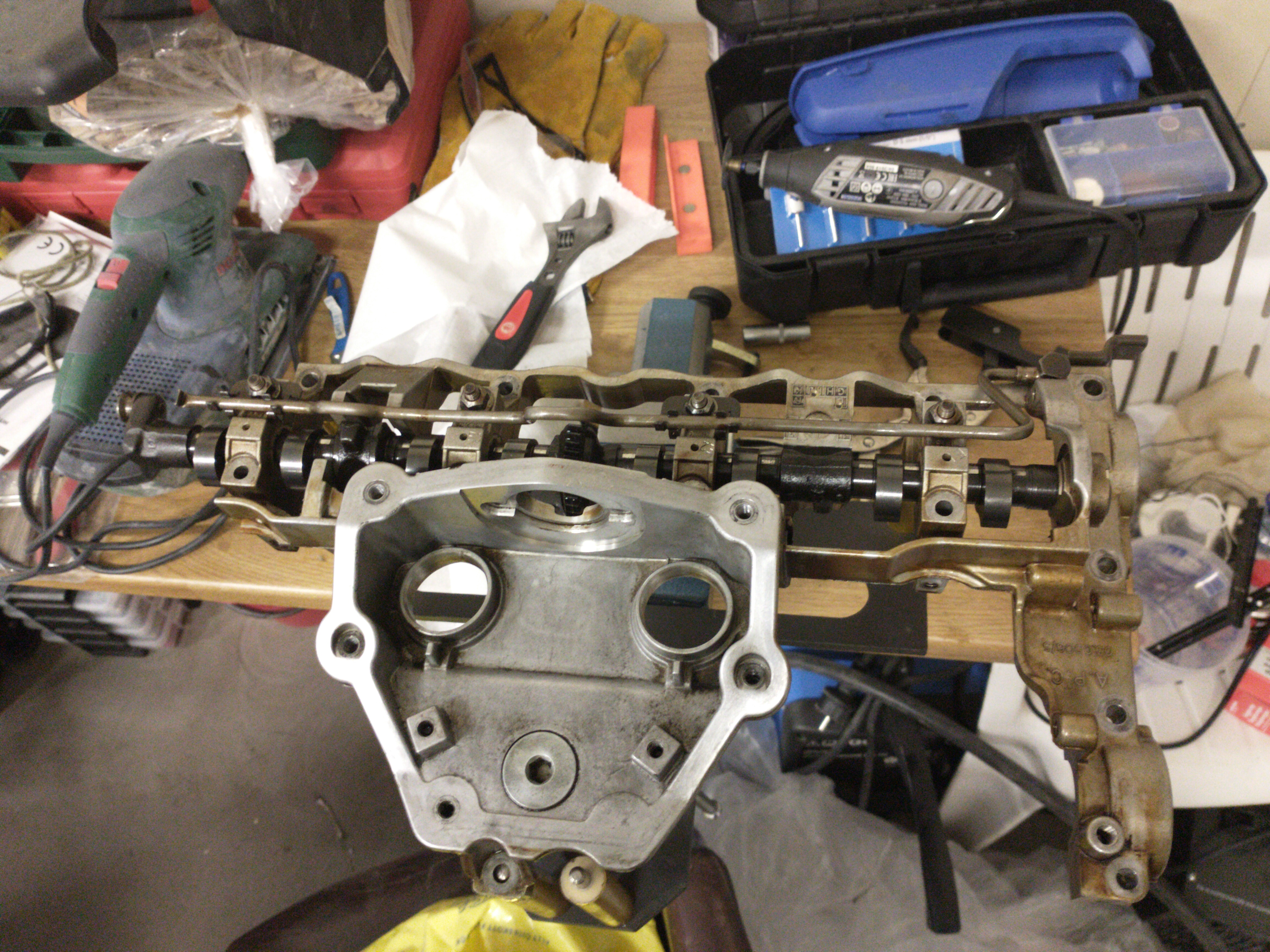 Valvetronic intermediate levers and old needle bearings.